NAME: Kate
AGE: 17
TOP 5 BANDS: The Beatles, As Tall As Lions, Wu-Tang Clan, Led Zeppelin, Bright Eyes
TOP 5 MOVIES: Animal House, Children of Men, Fear and Loathing in Las Vegas, Ferris Bueller's Day Off, American Psycho
HOW OFTEN DO YOU SMOKE?: Almost every day. I smoked pretty much every single day (say 5 days a week on average) since the beginning of last school year, and literally actually every single day from like January of 2009 up until the end of the summer. Now that school started and senior year is crazy stressful, I've still been smoking pretty often, but skipping a couple days each week.
HOW OFTEN DO YOU PARTY?: Usually every weekend. At least one day per weekend but sometimes both days.
FAVORITE PLACE TO SMOKE: Anywhere outside, especially when it's a really pretty sunny fall day. But not when it's raining. When it's raining I like to smoke in my room.
FAVORITE MUSIC TO LISTEN TO WHILE STONED: The Beatles, by far my favorite, stoned or sober. Also, Bob Dylan, Paul Simon, Janis Joplin, Jimi Hendrix, Johnny Cash, Rilo Kiley, Michael Jackson, Marvin Gaye, Stevie Wonder, The White Stripes, Bright Eyes. And for those gangsta gangsta moods: Wu-tang Clan, Biggie, Ol Dirty Bastard, Method Man, Nas, Eminem, Mos Def, and De La Soul.
[ PICTURE OF YOU AND YOUR FAV PIECE ]
Unforunately, I don't have a piece. I'm looking for a picture of me smoking my best friend's Roor bong from last year which is epic because you can see from the picture my skillfulness at taking monster hits, but I can't find the damn picture. I'll post a few of myself anyway. behind the cut.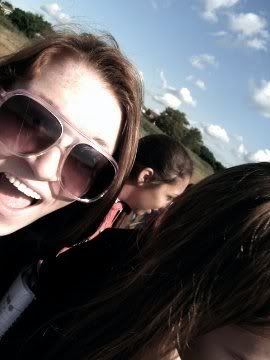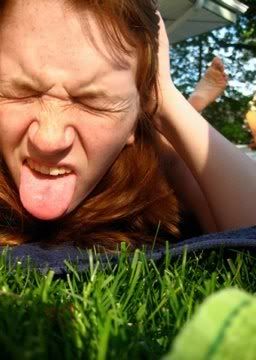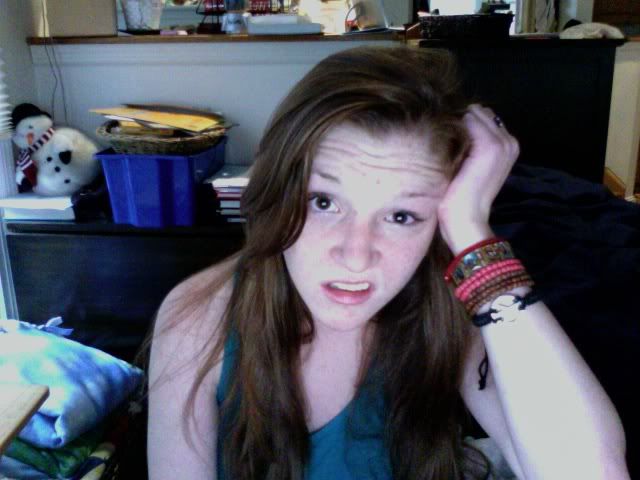 happy toking :)